217 Records is one of those labels you read about. We are small, independent, and dedicated to going our own way with material. We are committed to making recordings of music and of the spoken word that are of the highest quality and which are made with superior production values. We are committed to producing recordings that are new and innovative, and which show respect for the material we record and the audience we serve. Our spoken word recordings are intended to entertain, inspire, enlighten, and serve as a welcome oasis for the sensitive and educated listener. Founded in 2000.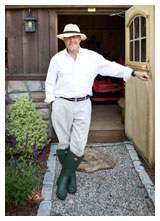 Michael Maglaras
Remembered for his 2007 legendary six-and-a-half hour performance of Longfellow's
The Song of Hiawatha
in Portland, Maine, Michael Maglaras was trained as an opera singer in the United States and Europe and has performed widely as a singer and opera director. He has also formed a well-respected international business consulting firm headquartered in Ashford, Connecticut.
In 2001, he started 217 Records, specializing in alternative rock, jazz, and spoken word recordings. Among other recordings of note, 217 Records released, in 2007, a complete recording of Longfellow's
The Song of Hiawatha
, as part of the bicentennial celebration of Longfellow's birth, as well as two volumes of the
Whittier Bicentennial Recording Project
, in the same year.
In 2003, he founded 217 Films and launched this venture with a film about the American painter Marsden Hartley's epic narrative of love and loss,
Cleophas and His Own
. Michael directed and starred in this movie. Since then, he has completed four more films, with a fifth in production. More at
www.two17films.com
.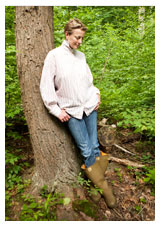 Terri Templeton
Terri Templeton is executive producer of 217 Records and 217 Films.
She has been performing professionally since the age of 16, as musician, singer, songwriter, and actress. Lena Spenser, founder of the renowned Caffe Lena, offered Terri her first solo seat before an intimate concert audience, upstairs at the Caffe, where the likes of Bob Dylan, Patty Larkin, Sonny Matthews, Mississippi John Hurt and Tom Paxton had sat before her. Since that time, she has continued to develop a career characterized by a loyal and dedicated following among both fellow artists and fans who appreciate the poetry of her performances.
From 1997 to 2000, Terri was a regular performer with the Cincinnati-based, Virgin / Back Porch artists Over the Rhine, and can be heard on their Virgin / Back Porch recording
Films for Radio
. She toured with Cowboy Junkies throughout their 1998 Miles from Our Home tour, and has performed as well with such artists as Atlanta-based singer/songwriter/guitarist Michelle Malone, multi-media artist and composer Jay Bolotin, and NYC experimental composer/bassist Chris Dahlgren. Terri appears on David Greenberger's 2001 Duplex Planet release
Ernie: Songs of Ernest Noyes Brookings
as a contributing songwriter and performer. Her song
Walk with Me
appears in the HBO and Cinemax feature film
Mixing Nia
by Spike Lee Award winner and NYC film director Alison Swan. Since 2001, she has released three solo CDs. More at
www.ttempleton.com
.